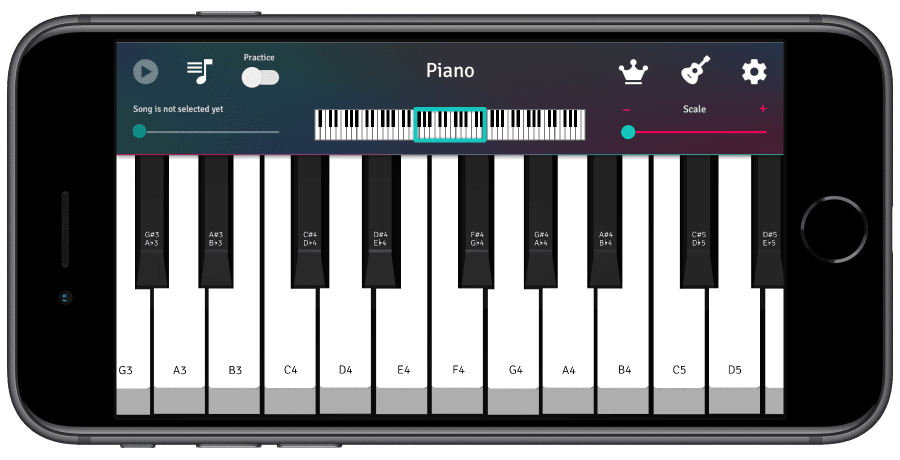 Piano 3D
A piano app with full size, 88-keys keyboard which you can scroll, scale and, obviously, play.
Piano tutorials
Learn and practice your favorites melodies, including pop and rock songs, national anthems, movies soundtracks or even some jazz.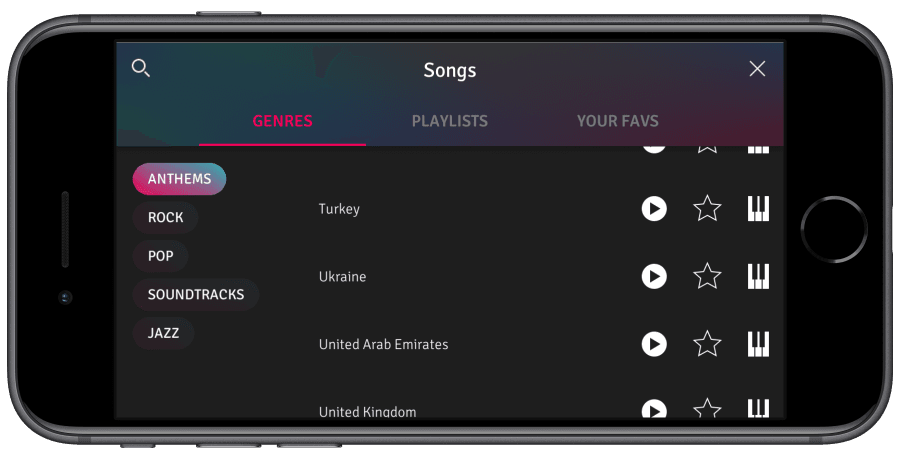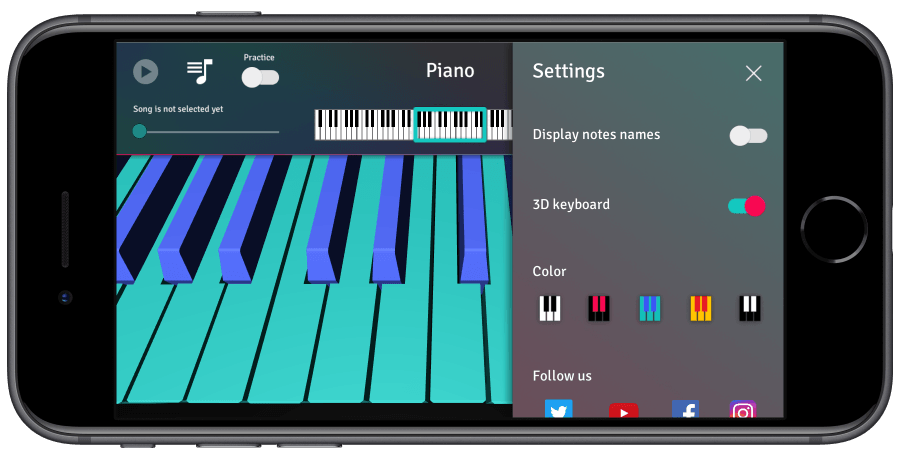 Settings
Switch between 2D and 3D mode, display and hide the notes names and change keys color.